Reid Skinner Service 9752 Mississauga Rd Brampton, Ont. L6X 0B5
Water Softeners for all water hardness.

The AWP Sanitizer SE2 Series is the only multi-purpose water treatment system that effectively removes hardness, hydrogen sulphide, iron & manganese; and disinfects itself automatically during regeneration, thereby preventing the growth of iron bacteria within the system. The Sanitizer SE2 system has a unique media in that it is a synthetic zeolite that can handle very high concentrations of chlorine.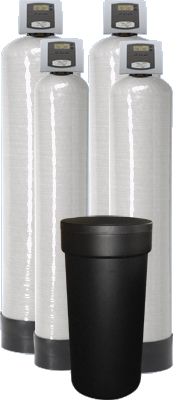 Reverse Osmosis to produce drinking water in your home.

Chemical Filters to remove iron and sulphur smells.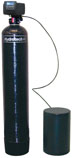 Trojan UV Sterilizers for all flow rates and applications